3 New Art Galleries Open in Honolulu's Chinatown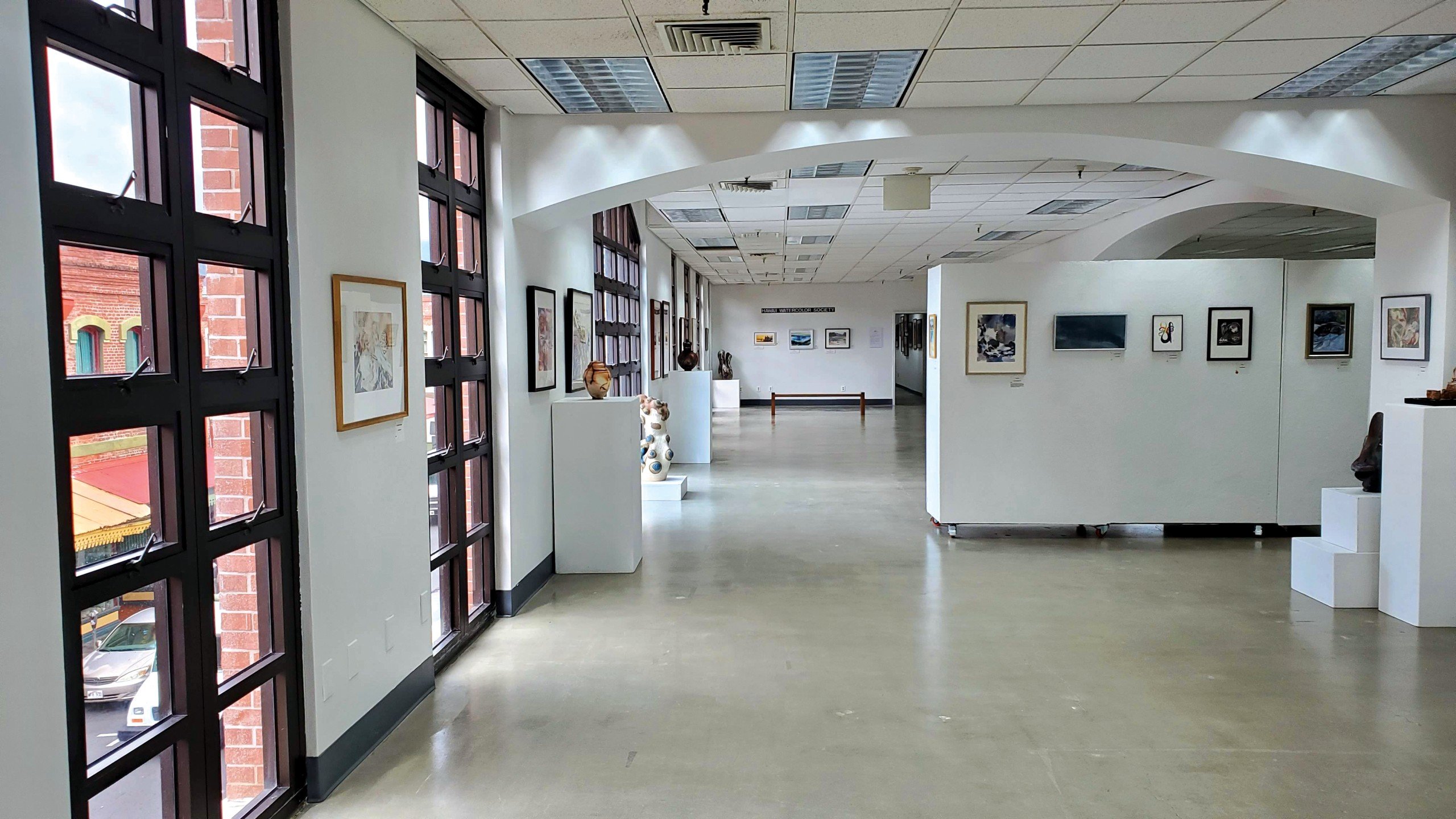 At the start of 2020, the once thriving arts district of Chinatown felt stagnant as a gradual and steady loss of businesses in the area took its toll. But two years of conflict have inspired art again.
Mperhaps the pandemic was the kick in the pants Chinatown needed to put the arts first again. Joining mainstays Hawai'i State Art Museum and The Arts at Marks Garage, three new galleries have sprung up at seemingly the least likely time.
If you look at the zodiac creatures watching from Chinatown Gateway Plaza, you can also glimpse through the second floor windows of Downtown Art CenterThe New Gallery, which hosted its first exhibition in late 2020 and absorbed works from the Louis Pohl Gallery in 2021. The space hosts various community and non-profit groups; downstairs you'll find more local art and gifts.
Downtown Art Center, 1041 Nu'uanu Avenue, centre-villearthi.org, @downtownartcenter
Honolulu Printmakers moved into the Louis Pohl Gallery space at 1142 Bethel St. honoluluprintmakers.org
---
Further up the block, the former gallery and loft of Pegge Hopper now houses Arts & Letters Nu'uanufeaturing rotating exhibits with a Hawaiian accent, in addition to serving as secondary venues for Native Books and Waiwai Collective.
Nu'uanu Arts & Letters, 1164 Nu'uanu Ave., artsandlettersnuuanu.org, @artslettersnuuanu
No longer affiliated with the Honolulu Museum of Art, First Hawaiian centerThe lobby gallery was relaunched in March 2022 with paintings by Satoru Abe. The gallery is expected to feature established local artists in addition to newcomers, such as Roland Longstreet, curated in partnership with Eclectix Design Inc.
First Hawaiian Center, 999 Bishop St., fhb.com, @fhbhawaii
---
SEE ALSO: Afterthought: What Happened to Honolulu's Chinatown Arts District?