7 of the most unusual art galleries in the world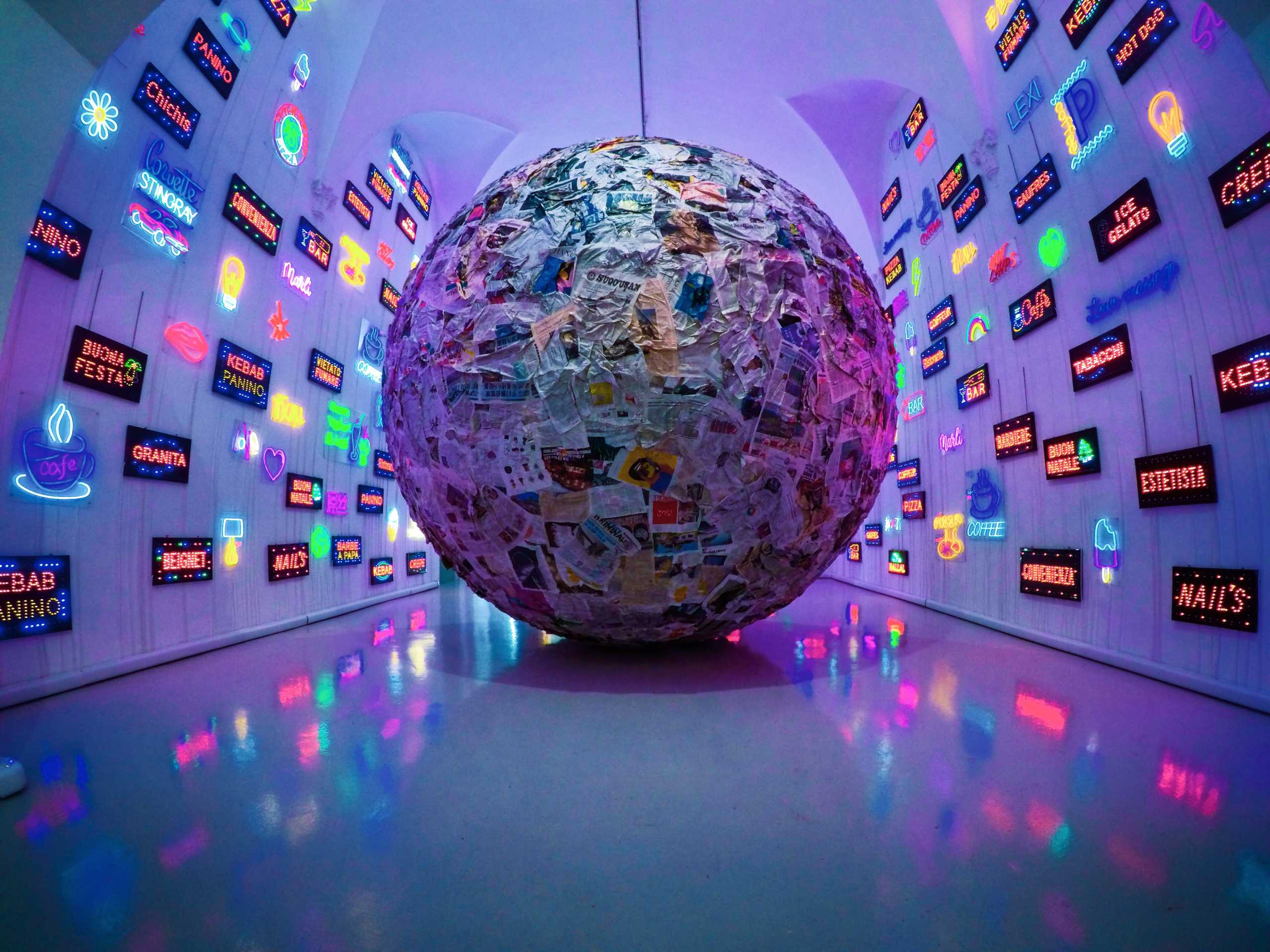 If you're an art lover, we bet you've seen a few galleries in your time! There are many amazing art galleries around the world, but once you've seen the Tate and the Louvre, many of them can feel repetitive.
We therefore offer you a list of the most unusual art galleries in the world! Some of them are located in historic buildings, while others have unusual works of art themselves. Any art lover should immediately put all of these quirky galleries on their to-do list.
The Old Police Station, London, UK
The Old Police Station in London is, as the name suggests, a historic Victorian police station that is now an artists' residence! It was built in 1872 in response to the rise in street crime in the neighborhood – this is when the city grew and in particular, when South East London saw more slums. The police station operated until 2010 when it retired as the oldest operating police station in London.
In recent years, it has been transformed into an art gallery! The gallery has no particular theme, but invites local artists to present their own micro-exhibitions in the historic cells of the prison! Even many locals don't know about this South London gem, so it's well worth a visit if you're in the UK capital!
Museum of Broken Relationships, Zagreb, Croatia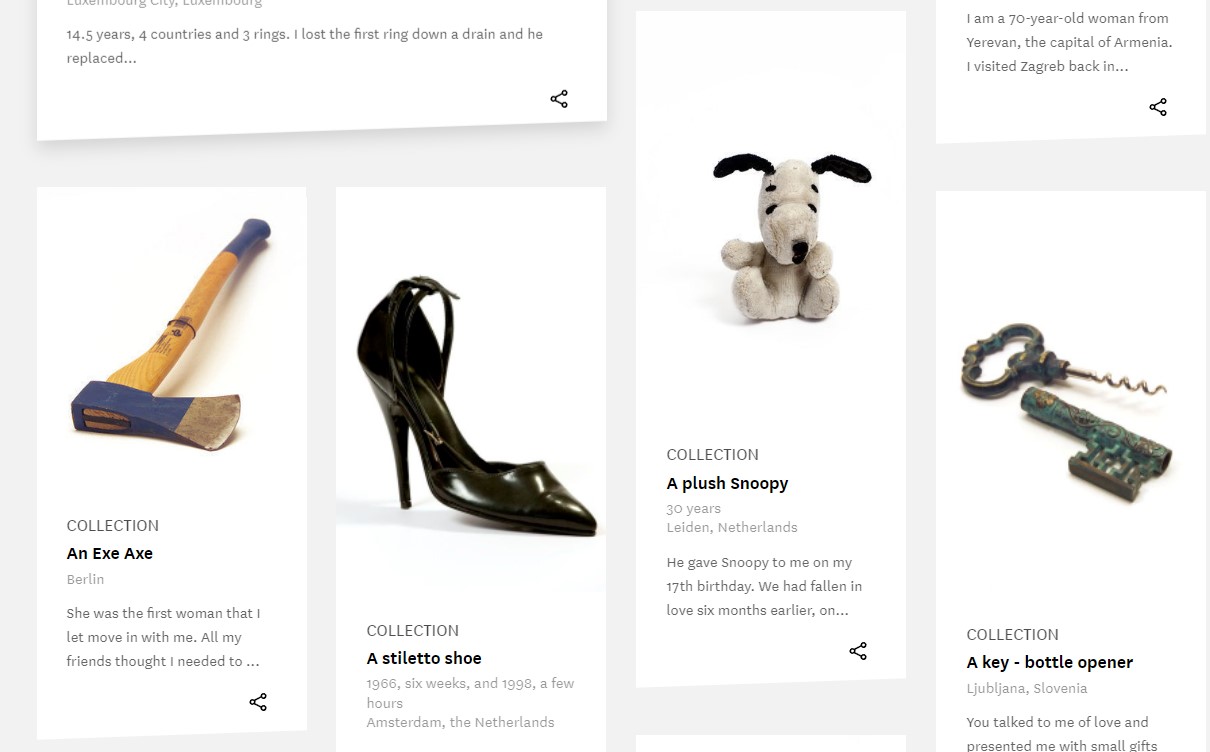 This one is a bit more of a museum than an art gallery, but you could say that a wedding dress from a doomed relationship is artistic, right?
The Museum of Broken Relationships is famous for being one of the best things to do in Zagreb, and one of the most original galleries in the world. It was made by an ex-couple who had a doomed relationship and decided to document their trip to this museum (we're guessing they stayed friends for that!).
The quirky gallery features everything from old photos of the couple and their wedding gear to an ax – which has apparently been used to smash things they once shared. Maybe the parting wasn't so amicable after all…
It's also a creative space for other people to express their stories of grief, potentially helping new singles find relatable stories to help them get over someone! You can visit the museum in person or even share your stories and art online.
Palms Art Casino Collection, Las Vegas, USA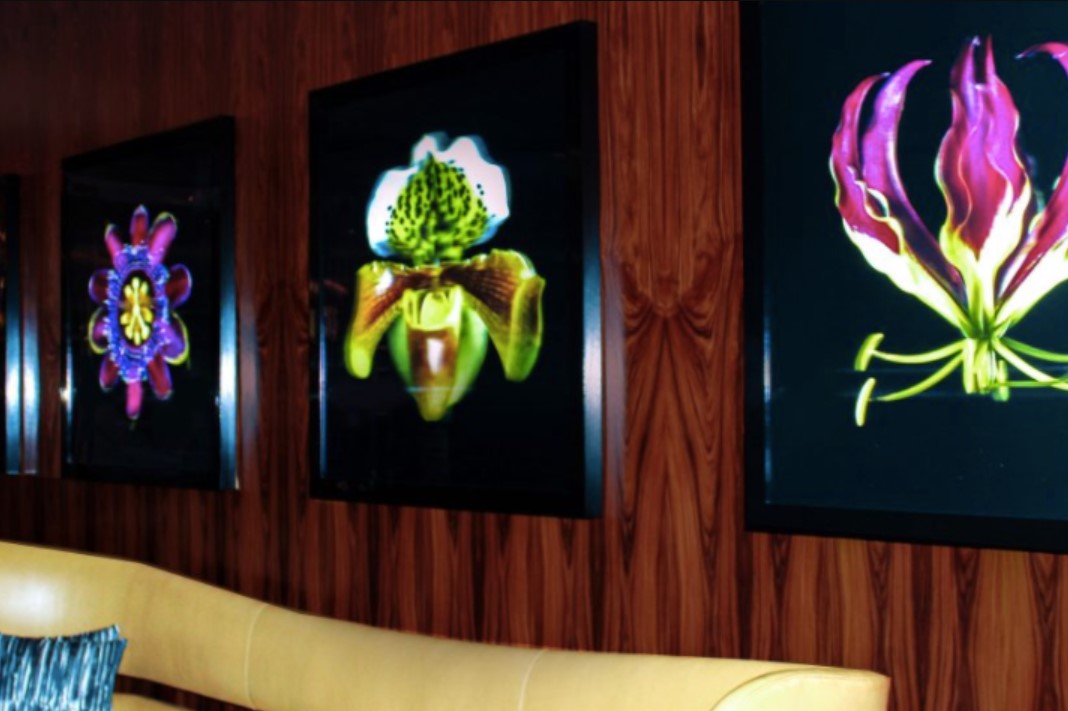 Palms Art Casino Collection is the perfect place to visit if you are interested in art and gambling! While you try your slot machine strategiesyou can enjoy the vivid art exhibits hanging from the various casino games.
These art displays are meant to mimic common moods people might have while gaming, such as joy or frustration. There is also a sculpture of Damien Hirt here too!
The Museum of Bad Art, Boston, USA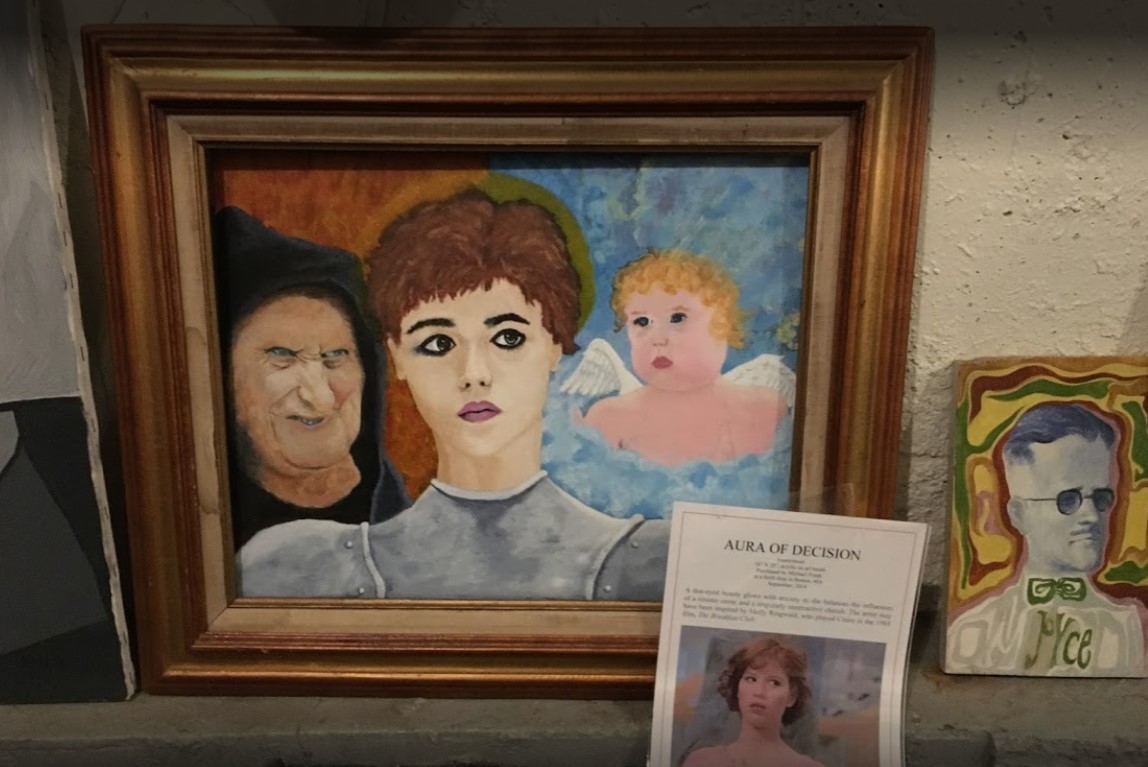 Many of us know the pain of not being able to make really good art. If that's you, don't despair – there aren't one, not two, but three museums in Seattle where you can admire works of art from creators as bad as you are! If you're really bad, maybe you could even find out about exhibiting here?
The three Boston locations are the Somerville Theatre, the New England Wildlife Center and the Brookline Interactive Group. Each exhibition features works of art like evil smiling faces, landscapes that don't look like landscapes, and attempted portraits.
MONA, Hobart, Australia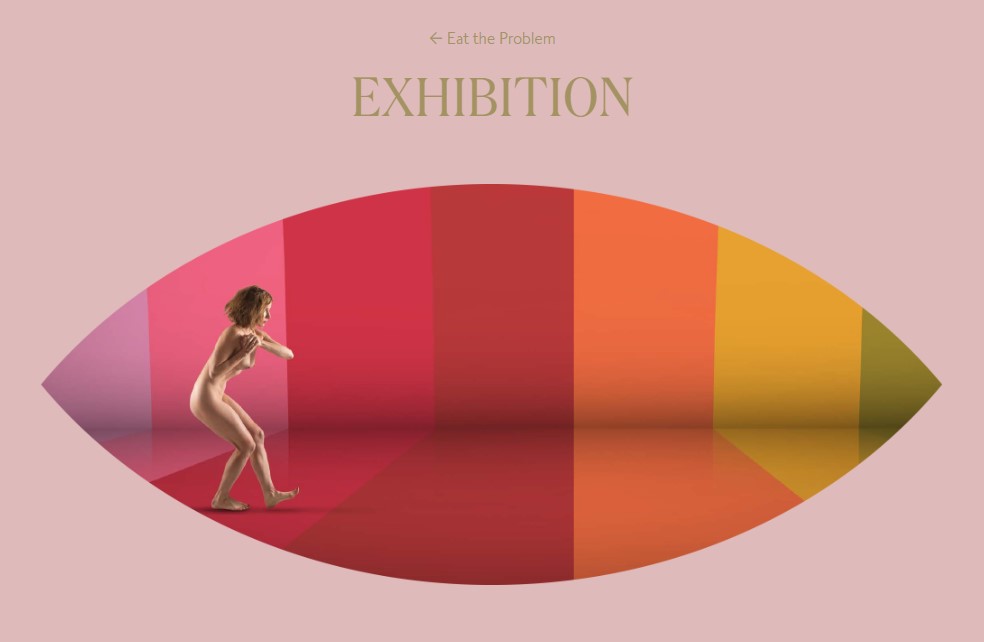 MONA is one of the most bizarre art galleries in the world, and if you're a big fan of art or the weird and wonderful, this is a must visit! It is located in Hobart, the capital of the Australian island state of Tasmania.
Tasmania is well known for its beautiful hikes and amazing beaches, but this art gallery is a completely different attraction! The gallery is perfect if you are exploring the Australian island and have a rainy day.
It is called "a subversive adult Disneyland, with the strangest attractions detailing everything from human bodily functions to Egyptian mummies. This is not a museum for the faint-hearted, there is an infamous machine that can turn anything into excrement and much more!
Miho Museum, Koka, Japan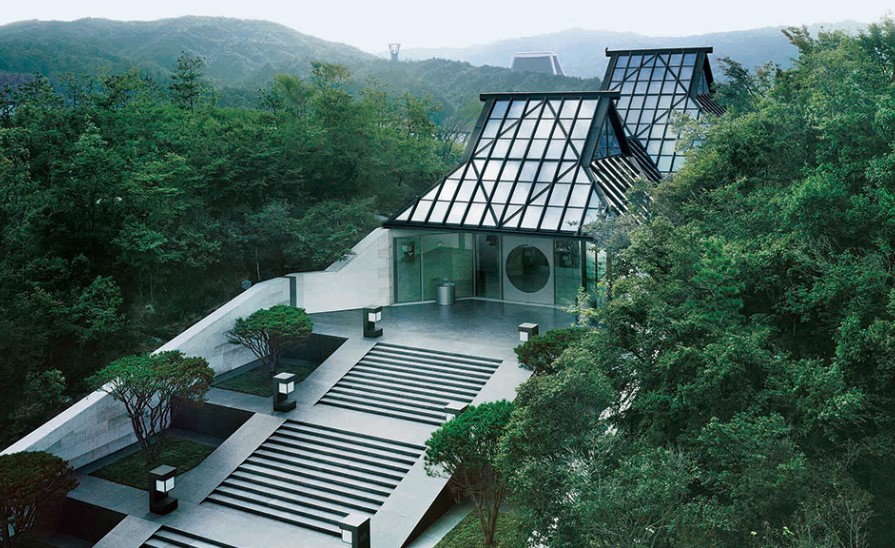 Even outside the Miho Museum, you'll feel like you're inside a work of art. It was designed by IM Pei, the same architect who created the Louvre's glass pyramids. Crafted from limestone, the museum features a fusion of eastern and western artwork inside.
Don't miss the Roman murals dating from the time of Pompeii, 2nd-century Gandhara Buddha statues, and more. The place was organized by Mihoko Koyama, heiress of Toyobo, a Japanese textile company and founder of a religion called Shinji Shumeikaiwho recommends spiritual healing through art.
Arquipélago, Contemporary Art Center (Azores, Portugal)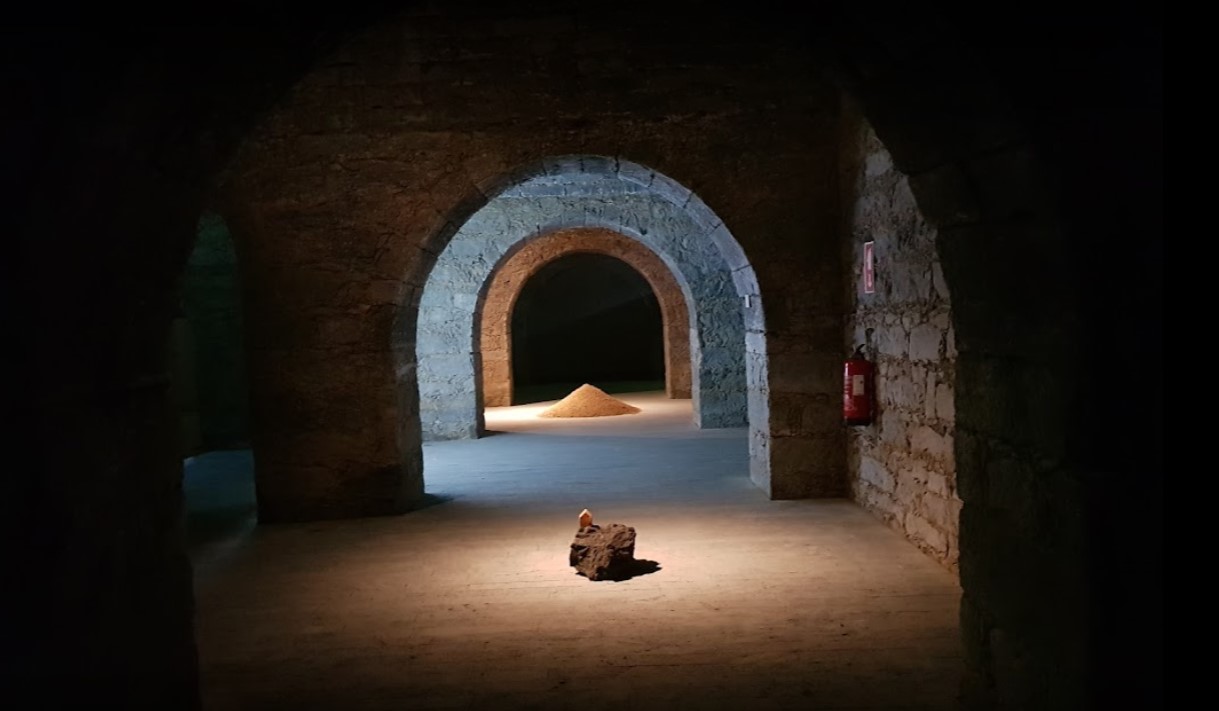 This contemporary art museum is located in a distillation factory and a former tobacco factory from the end of the 19th century! Plans for the distillery were created in 1893 – it was supposed to be part of three new distillation plants.
However, only one of them ended up being built for various political and economic reasons. It opened in 1896 and was named the Ribeira Grande distillation plant. In 1902, the new factory served as military barracks which then served as a tobacco factory until 2006. As you can imagine, this building has many stories to tell!
Nowadays, it serves as a large complex that mainly focuses on contemporary art, although it also has other exhibits and features. That said, this Contemporary Art Center is definitely worth a visit if you are in the Azores!
Last word
Art is almost always fascinating, but sometimes the stories of how art reached certain places are even more interesting. If you like your art to have a story or try to find inspiration in buildings and other places, add all these quirky art galleries to your to-do list.