A Guide to New Zealand's Regional Art Galleries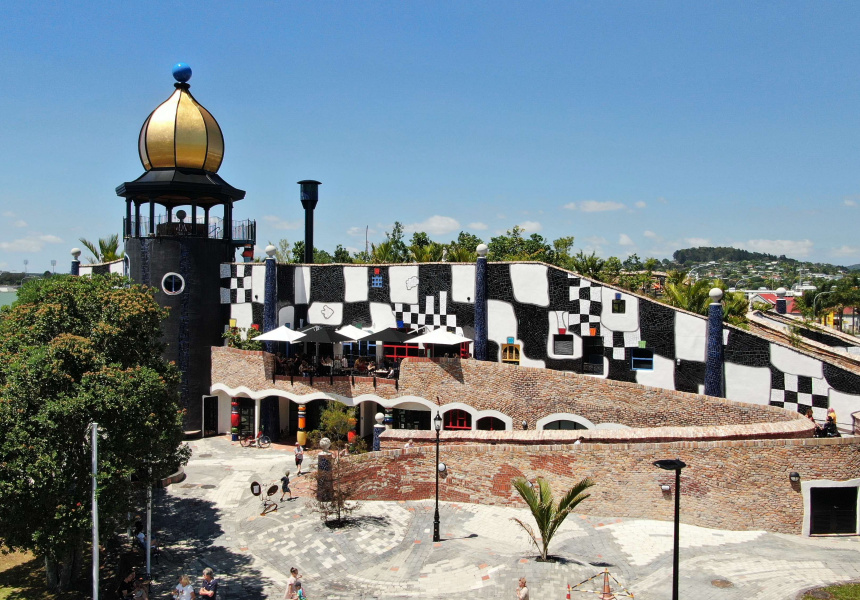 One of the best things about traveling through Aotearoa is how easily you can get around, especially if you are traveling by car. Look beyond the big cities to find rare cultural treasures and boundary-pushing contemporary art in scenic regional regions.
Here are some unusual art galleries that are worth visiting.
Sarjeant Gallery, Wanganui
The Sarjeant Gallery in Whanganui has one of New Zealand's most remarkable art collections, comprising over 8,000 works of art valued at around $30 million and spanning over 400 years of history. international art.
Named for philanthropist Henry Sarjeant, who funded its creation, the gallery has moved to a temporary space – Sarjeant on the Quay – while its usual home (a century-old building in the middle of town) gets an upgrade of $50 million.
Explore the extensive photographic collection, including the Denton Collection, a renowned practitioner of the pictorialist movement of the late 19th and early 20th centuries. There is also a collection of political cartoons from the First World War and an extensive catalog of 18th and 19th century British and European paintings. Free entry.
Tauranga Art Gallery, Tauranga
Relying largely on the generosity of art-loving donors, the Tauranga Art Gallery has a collection of around 500 works, mostly by local artists and people with a connection to the Isle of Plenty's Bay of Plenty. North.
The gallery highlights early contact between Maori and British (Pakeha) settlers in many of its works and exhibitions, with ancient Maori art and culture usually in the foreground. The modern zeitgeist is not ignored, so don't be surprised to come across the odd Banksy. Education is also a key theme, with exhibits often designed to align with the national school curriculum. Entrance on donation (koha).
Hundertwasser Center for the Arts, Whangarei
Named after Austrian avant-garde artist Friedensreich Hundertwasser, who moved to the Bay of Islands in his later years, this brand new arts hub in the Northland town of Whanagrei opened in February .
Two galleries make up the center. One will include the only permanent exhibition of Hundertwasser's works outside of Austria, while the other – the Wairau Māori Art Gallery – will be New Zealand's first public gallery dedicated to the exhibition of Maori art. contemporary. Curated entirely by Maori, this gallery was inspired by Hundertwasser's strong attachment to the Maori people he lived among and their connection to living landscapes.
The building was designed by Hundertwasser himself and is worth seeing on its own, adorned with mosaics, ceramic columns and trees sprouting from the roof, reflecting the artist's love for nature.
Admission is $21 for adults and $10 for children.
Len Lye Centre, New Plymouth
Stroll along New Plymouth's waterfront and you're likely to be drawn to the fascinating and moving sculptures by Len Lye. An artist like no other, Lye is an avid "art of movement," specializing in creating kinetic installations – often long, wand-like structures placed in public spaces that tilt and hiss with the wind.
The Govett-Brewster Art Gallery on Queen Street houses the Len Lye Centre, which houses an extensive collection of Lye's groundbreaking works including textiles, photograms and experimental films (some 18,000 pieces). But don't overlook the gallery itself, arguably New Zealand's best contemporary art museum. Built on the site of the city's former heritage cinema, it has nine exhibition spaces, including a (new and modernized) 60-seat cinema.
The permanent collection is an eclectic mix of paintings, photographs and sculptures (check out the corrugated iron construction of the Interislander Arahura ferry) and be sure to pick up a souvenir from the well-stocked gallery shop on your way out. Admission is $15 for adults.
Dunedin Public Art Gallery, Dunedin
New Zealand's first art gallery – established in 1884 – is located in the Octagon, right in the heart of the South Island city of Dunedin. Notable for holding the only Monet in a New Zealand collection, the gallery mixes overseas art with local favorites, such as pioneering (and Dunedin native) painter Frances Hodgkins.
Lovers of watercolors will delight in over 1300 British works, as will fans of decorative arts, Japanese prints and classic oil paintings. There's even a selection of 20th-century Australian art to remind Australian visitors of their home country.
Exhibits rotate continuously, so check the website for the latest announcements.
Free entry.
This article is produced by Broadsheet in partnership with Tourism New Zealand.