Yanelys Nunez Leyva
HAVANA TIMES — On another anniversary of the Academy of Arts of San Alejandro in Cuba — celebrated last January 18 — we spoke with Aluan Arguelles, one of the institution's youngest professors, to find out how this, the oldest school of its kind in Latin America, works internally.
HT: Is the Academy of Arts of San Alejandro an important reference for artistic education in Cuba today?
ALUAN ARGUELLES: The San Alejandro Art Academy is a bicentennial institution and, as such, an essential reference for the country's artistic education system and for the history of Cuban art and culture. Today, following changes and the integration of the school into the National Center of Art Schools (CNEart), the institution has become an official reference of the system, since the study programs offered by the other art schools in the country are prepared and tried first in San Alejandro. In addition, our school has highly specialized faculties and workshops unique in the country at this level of education.
HT: What does the admissions process look like?
A: These are aptitude tests, which are nothing more than a sample of the skills a candidate may or may not have. These include drawing from life and creation, painting, sculpture and a general knowledge test that has recently become an oral exam.
HT: What types of students apply to enroll in the school?
A: Well, the school is completely open in this sense: anyone with the skills, abilities and sensitivity necessary for art can enroll. Only people who do not meet the age requirements established by the academy are disqualified. Before, a wider range of people applied because the school offered courses for working people and high school graduates, but these courses ceased to be offered some time ago.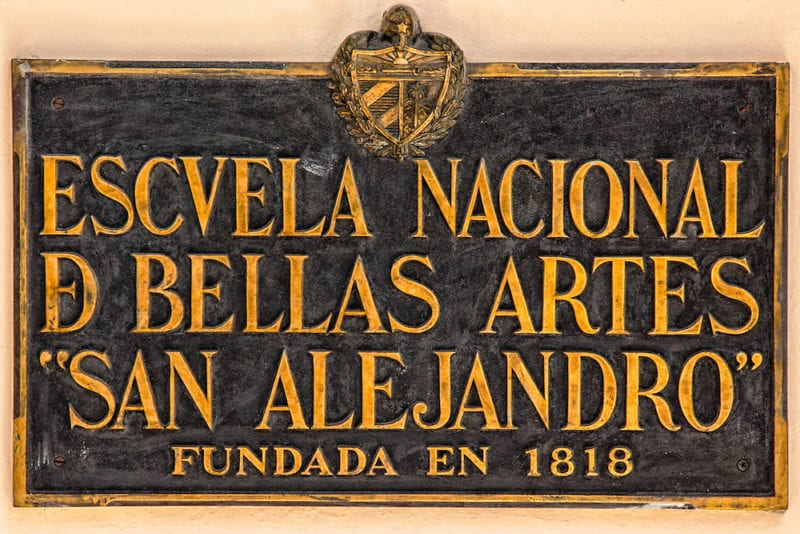 HT: How does San Alejandro deal with the lack of resources the country is facing?
A: San Alejandro is not immune to these shortages. However, I cannot fail to mention the effort the school makes every year to ensure that new students can start their classes with a decent set of materials. Not having dream material – and this is something I tell my students all the time – can't restrict our creativity too much. This is perhaps one of the attractive characteristics of the creative process that artists trained in Cuba go through. As teachers, we are constantly forced to look for alternatives and solutions that fit the curriculum, without eliminating important exercises from the curriculum.
HT: From your experience, first as a student and then as a teacher at the academy, do you think that significant changes have taken place in the school?
A: There are always changes. After my graduation in 2002, a faculty of digital art and a screen printing workshop were established. They also set up the Cascarilla educational project and completely repaired the school's two galleries.
HT: What are the teachers aiming for with the different courses offered at the school?
A: Our staff is very varied. It is made up of teachers with many years of school experience and others who are very young and have recently graduated from the academy. However, despite our great differences, we are all in pursuit of the same thing and share one goal: that students graduate with the tools and preparation they need for their careers.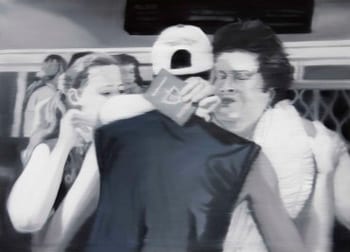 HT: What do you try to offer in your courses, concretely?
A: Currently I work with Julio Cesar Moracen, teaching sculpture to first year students. From the start, we try to make them read, to prepare them to become Cuban artists, persevering and not naive. We want them to become professionals, always critical of their work and, above all, hard workers.
HT: Where can we see the schoolwork they do?
A: San Alejandro students have many privileges. The Ludwig Foundation is one of the venues that showcases student work through exhibitions, lectures, and other types of events. There is also the National Theater Covarrubias Gallery, the Provincial Arts Center (at the intersection of Luz and Oficios, Old Havana) and some municipal galleries.
There is also a project led by Professor Pulido, in the low-income neighborhood of Dionisia, Vedado. There, students make public art, setting up sculptures made of alternative and recycled materials.
Of course, the academy is also a place for student exhibitions, although now the galleries we have are underutilized, lack regular programming, and students rarely have access to them to exhibit their work.
HT: At what stage of their artistic career, in your experience, do San Alejandro students graduate?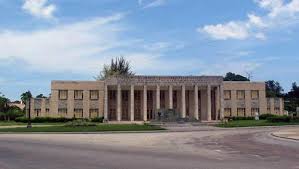 A: During all their courses, the students of San Alejandro have a certain contact with the real world of the Cuban artist because, like their colleagues, they are confronted with a creative process limited by the shortage of material and the lack of spaces. of exposure. This contributes to their training.
But, it's like everything else. Some benefit from their education, others don't.
HT: What is missing in San Alejandro?
A: More activity, more interaction with the public. A more ambitious plan is missing. It must professionalize and connect to the world, continue to update its study programs, be on par with the best art academies in the world.