Celebrate 65 Years of Art at Tsinghua Fine Arts Academy Anniversary Salon
There is a very special exhibition at the Tsinghua Academy of Fine Arts (formerly the Institute of Fine Arts and Design), and it is to celebrate the 65th anniversary of the academy. But if you haven't seen it yet, you better hurry, because the show ends on November 16!
The exhibition, currently housed at the AC Art Museum inside the AC Embassy Hotel in Chaoyang District, features an assortment of masterpieces from the university's art school. That is, in other words, almost 100 works by 65 graduates and 30 teachers and professors.
And of the art found here, it's not just paintings you'll find. There is also calligraphy, sculptures, photographs, digital art and many other mediums.
The show aims to spotlight some of the school's most famous alumni, as well as newly graduated students who have just passed the torch to the next generation from the school to the academy.
With that in mind, the event is filled with big names in the art from Tsinghua, making it a worthwhile visit while it lasts. Originally, the show, which started on October 31, was supposed to end on November 6, but it has since been extended until next Tuesday (thank the art gods for that one).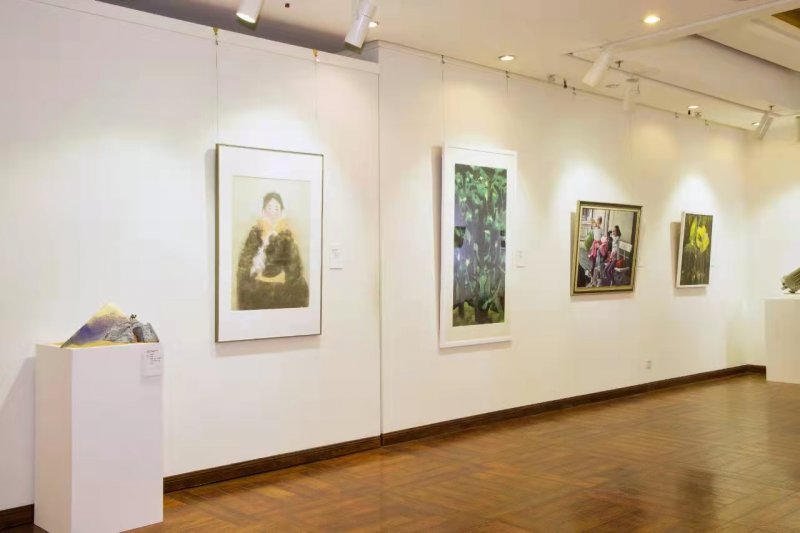 That being said, time is of the essence, so go this weekend or get there on Tuesday before it's too late!
AC Art Museum
1F, AC Embassy Hotel, 26 Dongzhimen Waidajie, Chaoyang District
朝阳区东直门外大街26号奥加饭店1层
Hours: daily, 10 a.m. to 5 p.m.
READ: Blanc Space wants to connect Beijing to the international art world
Images courtesy of Academy of Fine Arts, Tsinghua University