Claes Oldenburg, known for his oversized pop art sculpture, 1929-2022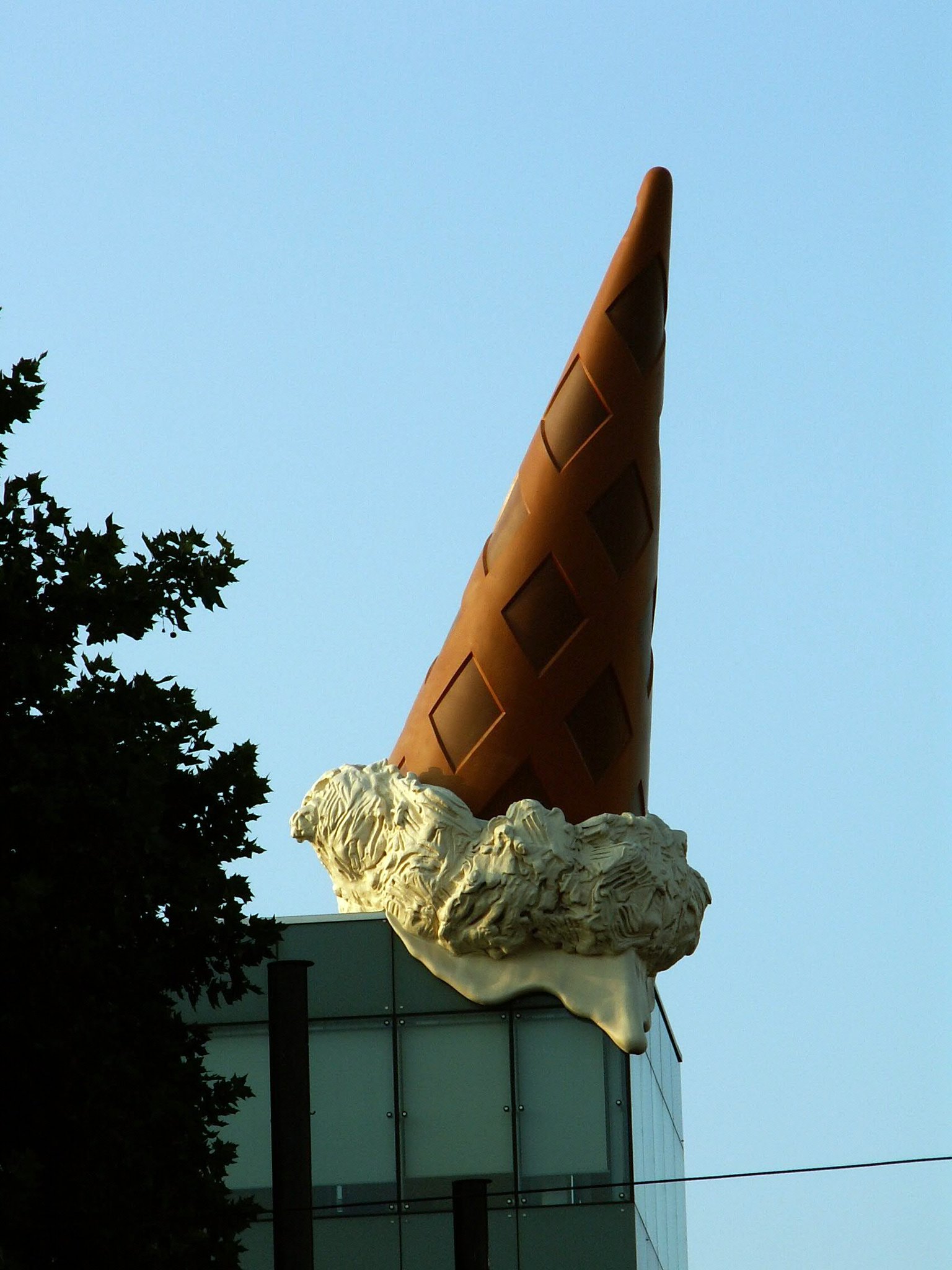 Claes Oldenburg, the sculptor known for his oversized replicas of everyday objects, has died.
Often the subject was food: one of the first works ground burger (1962), consisted of a mousse-stuffed version of the fast food patty, the pickle placed on the bun. Forty years later, in 2001, the artist was entrusted with the creation of a huge fiberglass cone and ice cream, installed, as if fallen from the sky, on the roof of a German shopping center.
During the 1970s, the Swedish-American artist developed a series of works in a variety of materials featuring monstrously large versions of an American electrical outlet. Other work have featured Swiss Army knives, billiard balls, shuttlecocks, nails and bottles.
His sculptures derive in part from a series of collages he began in the 1960s in which he pasted images of objects onto familiar found scenes, drawing them: Lipsticks in Piccadilly Circus, London (1966) for example, six of the make-up sticks growing at the busy intersection in central London. Three years later, he realizes Lipstick (Crescent) on Caterpillar Tracksa public sculpture for the Yale University campus depicting a tank with a protruding lipstick.
From the 1970s he worked almost exclusively on public commissions, invariably co-authoring with his partner, Coosje van Bruggen, a Dutch-American writer and art historian who died in 2009.