Extended deadline for art museum stormwater upgrades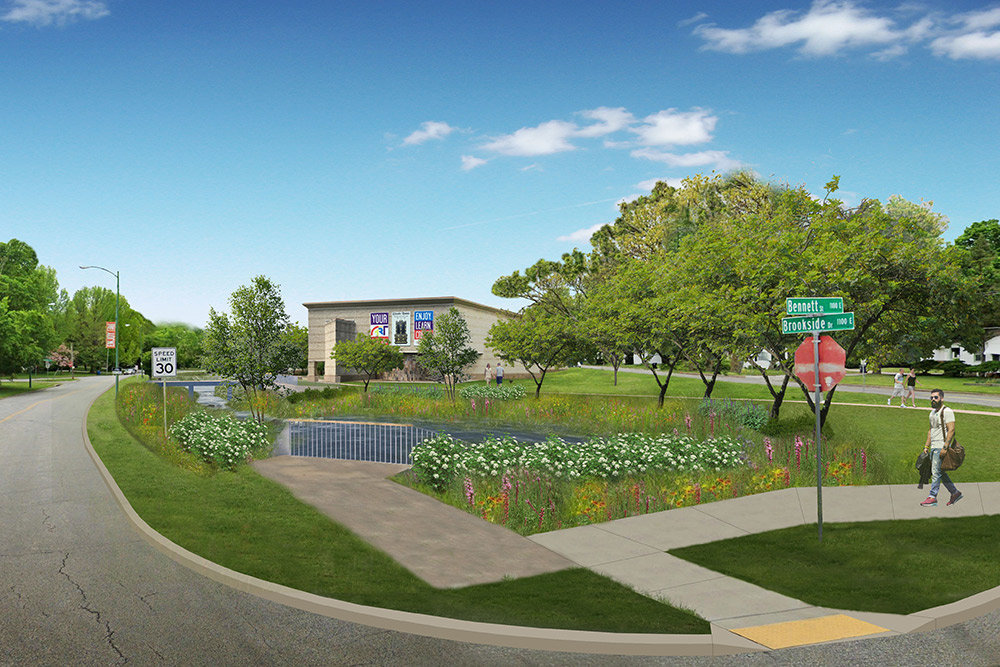 The construction schedule for stormwater improvements adjacent to the Springfield Museum of Art has been extended due to industry-wide staffing and supply shortages.
The $2.3 million project, which was supposed to end this fall, has a new deadline in the spring of 2022, according to a press release.
Hartman and Co. Inc. is the general contractor for the project, which aims to reduce flooding and improve water quality for properties near the museum. Work, which recently reached its midpoint, also includes restoring part of Fassnight Creek to a naturalized channel along Brookside Drive between Kings Avenue and Greene Avenue, and installing two pedestrian bridges and the vegetation.
"The city coordinated closely with Hartman as construction progressed," Kirkland Preston, the city's project manager, said in the release. "We were hoping that the project could stick to the original schedule and be completed this fall, but unfortunately this will not be possible under current conditions. According to their contract, Hartman has until mid-April to complete the project.
According to the release, Hartman experienced delays due to contractor scheduling and material sourcing, like others in the construction industry.
The upgrade project is part of the art museum's 30-year master plan, which calls for up to $19 million in expansions and improvements, according to earlier reports.