Ice skating returns to the National Gallery of Art Sculpture Garden in November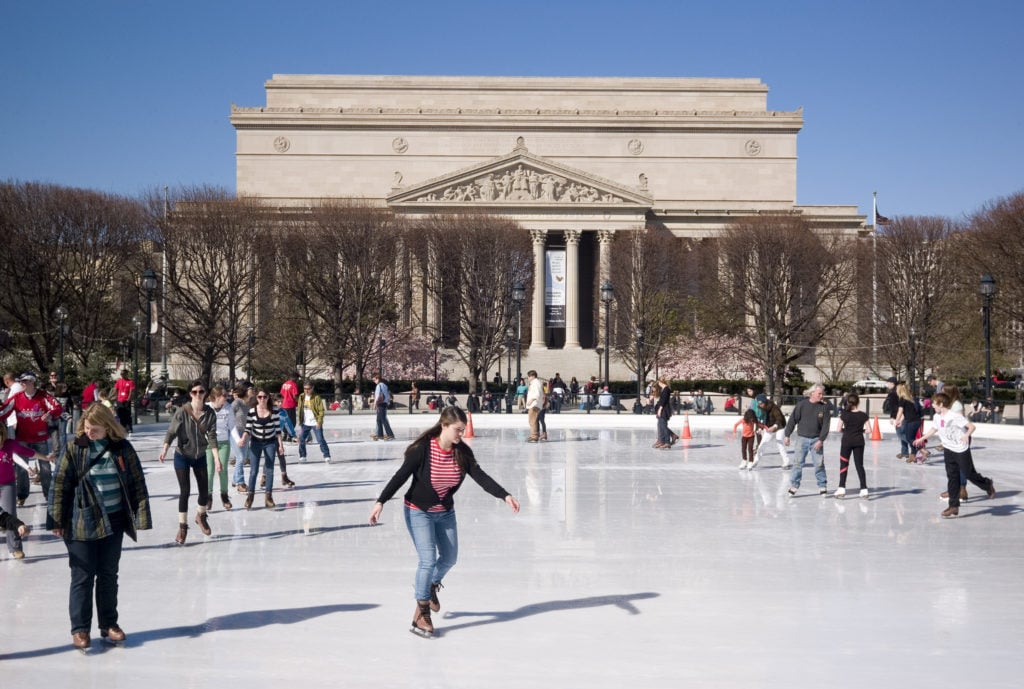 The National Gallery of Art Ice Rink at the Sculpture Garden. Photograph by Brett Davis via Flickr Creative Commons.
One of Washington's most beloved winter traditions is making a comeback. Ice skating will come back at the Sculpture Garden of the National Gallery of Art on November 19. The activity was canceled last year due to the ongoing pandemic. From now on, visitors will again have the opportunity to slide (or slide) on the open-air ice rink surrounded by sculptures by Roy Lichtenstein and Louise Bourgeois, among others.
The cold location will be open seven days a week with sessions beginning at the top of each hour. Skate rental is $5. Time on the ice is purchased in packages of two 45-minute sessions: $10 for adults and $9 for children under 13, people over 60, members of the military and students.
The Pavilion Café at the Museum of Fine Arts will also be open to skaters and will serve nice drinks like mulled cider, mulled wine and pumpkin spice lattes. Skaters who purchase a time slot from November 19-21 will receive a free cup of hot chocolate.
Sculpture Garden Ice rink. Open Sunday to Thursday from 11 a.m. to 9 p.m.; From Friday to Saturday from 11 a.m. to 11 p.m. Enter the ice rink at Constitution Ave. and Madison Dr., NW.