Next visual art exhibition:
Theater Art Galleries
220 E. Commerce Ave.
High Point, North Carolina 27260
Food and beverages will be served and as per Guilford County guidelines, face coverings required
The main gallery will showcase the art of Greig Leach with an exhibition titled "20/20"
Statement from artist Greig Leach:
"Each of us had to discover ways to deal with the previous year and how it affected each of our lives. This exhibition presents how, as an artist, I had to go through the emotions, the turmoil and the isolation of 2020. All of my works address the world around me as I see it, experience it, and hold it in my mind. By presenting the truth of my experiences, I hope to find the common ground in all of our realities. remains to show what I see, with this view that presents questions we need to ask ourselves. 2020 has brought these different personal questions and experiences to a sometimes violent head. For others, it has left us feeling alone, isolated or confused.
I used different media as a method to highlight the different experiences each of us has had. Our facts have been questioned and our truths have been challenged, leaving us to give voice (or in my case the image) to what we see changing around us. I used stained glass to elevate individuals to the level of icons of the events of 2020 with a particular focus on those who risked their lives to help us keep ours and those who fought for change to make that their lives are valued by our society. The use of stained glass gives these five people the gravity of revered saints who can be seen to show us a path to a more perfect life. Other moments over the past year have been more immediate and fluid, so I chose the medium of ink and wash with a scale that emphasizes how quickly certain things were changing. The third facet of this exhibition are the large-scale works of Shiva Paintstik. These paintings build over 2020, with some spilling over into 2021, just as Covid and civil unrest had done the same. These jobs start with laying in bed visiting via Zoom and finding time in the garden as going to work a regular job is no longer a daily activity. They are going through Covid scares and the Shut Down protests that quickly turned into Black Lives Matter protests. Although I have titled this exhibition "20/20", it is clear that the things we have faced are not over nor can they be contained in a single calendar year. And that is the purpose of the last two paintings in this body of work. First, "An Analogus Metaphor" looks at our need to rebuild both figuratively and literally, and that we must do this together despite race or nationality. Second, "I didn't know" is my confessional that I, and therefore we, need to carefully examine our position in society and ask ourselves whether we are enjoying privileges we have not earned or treatment that is not not given to others.
The work in this exhibition was born out of a need to hold up a visual mirror to what was happening around me. Although I can't part with what I paint, I didn't set out to create an annual of a tumultuous year (how could I know in January 2020 what was in store for me?). But as I worked in the studio to paint what I saw and experienced, I began to see that these works were different and more unified than most of my work from a similar period. Thus, the works of art reveal the story that is told and not the other way around."
The upstairs gallery will feature the art of Lyudmila Tomova and Joseph Lahita in an exhibition titled "Light Captured."
Lyudmila Tomova and Joe Lahita are two highly recognized watercolor artists exhibiting nationally and abroad who have taken the art of watercolor painting to a true form of mastery. Each artist's work is complementary to the other in its unique and expressive approach. "Light Captured" represents a culmination and maturity of style that evokes mood, light and freedom. With a fluidity of color, Tomova and Lahita combine impressionistic strokes and semi-abstract techniques to evoke life and movement in their watercolor portraits and landscapes. This recent collection of paintings dresses the paper with harmony and emotion.
Lyudmila Tomova is an award-winning artist, recognized nationally and internationally for her unique impressionist style. Currently, she paints figures, portraits, murals and landscapes in oil, watercolor and acrylic. She merges abstract and realistic elements to create mood, movement and a sense of the world around and within us. Her painting style adds spontaneity, boldness and elegance while telling magical stories and evoking complex emotions. Originally from Sofia, Bulgaria, Lyudmila immigrated to the United States in 1990 and lived in New York as a full-time painter, editorial illustrator and designer, exhibiting nationally and internationally. Her solid background in classical realism from the Academy of Fine Arts in Sofia and later from FIT in New York where she obtained a BFA degree in illustration, as well as her diverse artistic background established her as one of the artists the most versatile and prolific in the world. Triangle. She has been featured in International Artist magazine with a 6 page article, Walter magazine, Splash books and many more. His work has been selected for the PleinAir Salon, ArtFields, RFAS, WFWS, NWS and many others. She is also a Signature member of a few watercolor societies. Lyudmila resides in Cary and teaches watercolor, oil, acrylic, and drawing workshops in various North Carolina locations and exhibits nationally and internationally.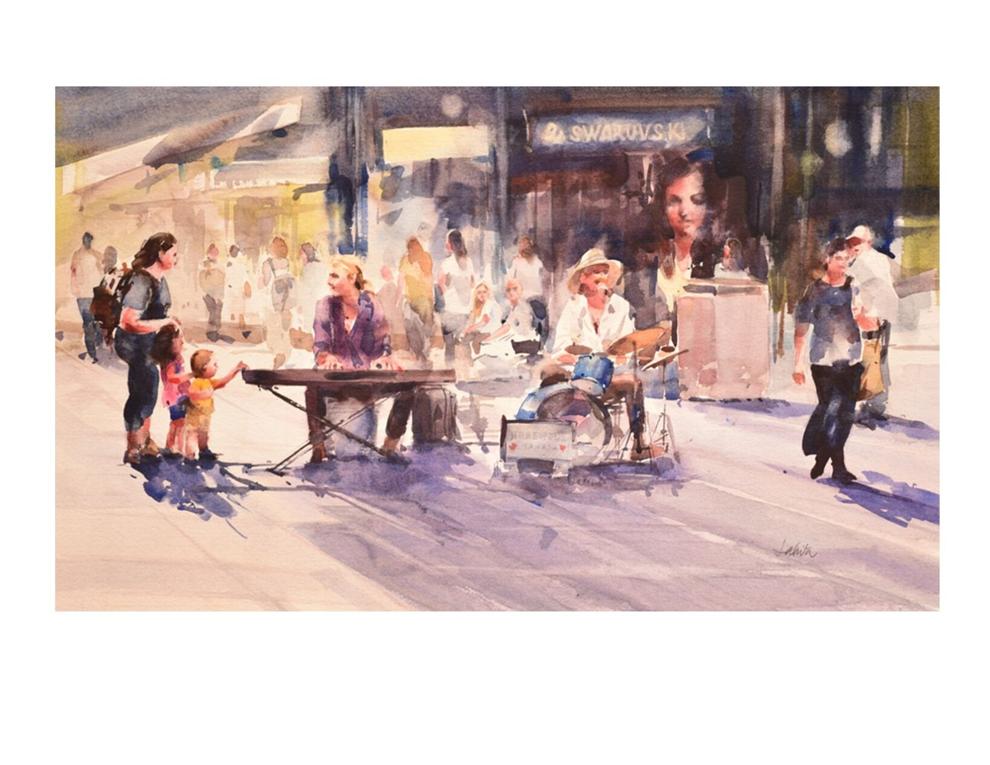 Joseph Lahita was born in Hungary, raised and educated in Melbourne, Australia. Since 1974 he has lived in North America and worked as an engineer in the steel industry. His artistic talent was evident from early childhood and he always turned to drawing and painting in several mediums, especially watercolour. He draws inspiration from many visual aspects of his travels locally and around the world, as well as the Old Masters of the Impressionist period, including Monet, Pissaro and Sargent. His style can be described as a loose interpretation of different subjects that depict rural scenes with animals, people and the changing of seasons. He enjoys painting outdoors with his fellow artists. Joe is a member of several art societies and an iconic member of several art societies, including the Watercolor Society of North Carolina. His award-winning paintings hang in North America, Europe and Australia. He currently lives with his family in Clayton, North Carolina.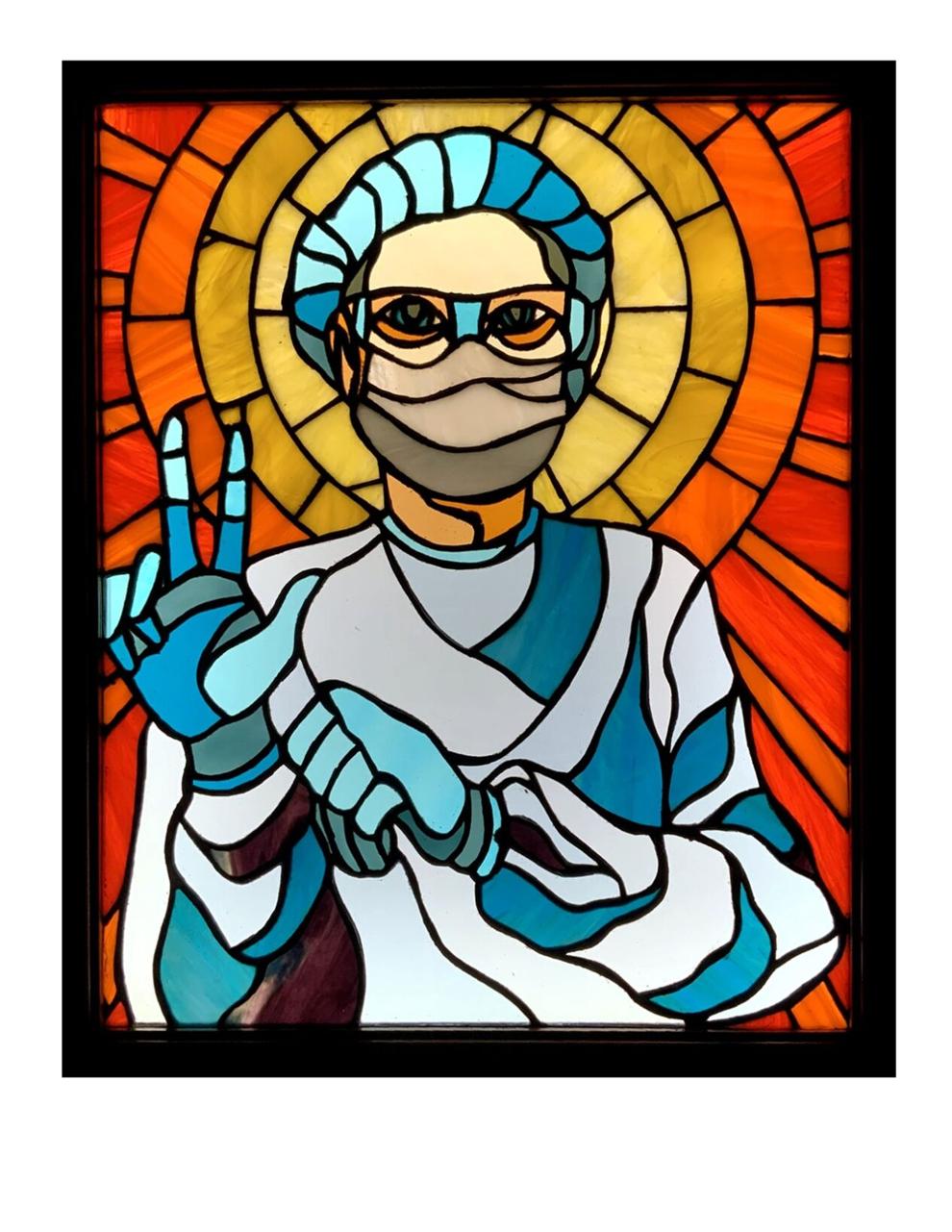 The Hallway Gallery will feature 22 photographs from the recent ISFD (International Society of Furniture Designers) INNOVATION + DESIGN competition.
Or call Jeff Horney, Executive Director 336-887-2138