qintai art museum deshaus atelier deshaus is an undulating, stepped topography
qintai underground art museum
Located along the shores of Wuhan's Moon Lake, Qintai Art Museum is designed by Atelier Deshaus as a continuation of the landscape. The architecture aims for the visual impact of the built space on the natural surface of the lake, and thus takes the form of a natural hill, driving part of the exhibition spaces underground. With this strategy, the design team uses the underground space to minimize the presence of the museum as a mass, its expressive roof creating a new landscape. Meanwhile, on the side of the road opposite the lake, the museum expresses itself with a vertical façade, extending the fabric of the urban context.
pictures © Tian Fangfang
a new landscape by atelier deshaus
The undulating roof of the Qintai Art Museum by Atelier Deshaus (see more here) takes the form of an abstract stepped terrace following topographic contours. The risers of each step are finished with a silver metallic surface, while the treads are covered with low vegetation of white pebbles. Across this walking surface, an elevated network of footpaths continues the theme of the landscape as new ground to explore.
These rooftop pathways are fully open to the public and extend beyond the boundaries of the architecture to connect with Moon Lake. This network connects the natural environment with the occupable rooftop, exhibition spaces, public education space, art shop and café. They thus form a framework of public space independent of the exhibition spaces of the museum. The activities of the public are part of the architectural surface.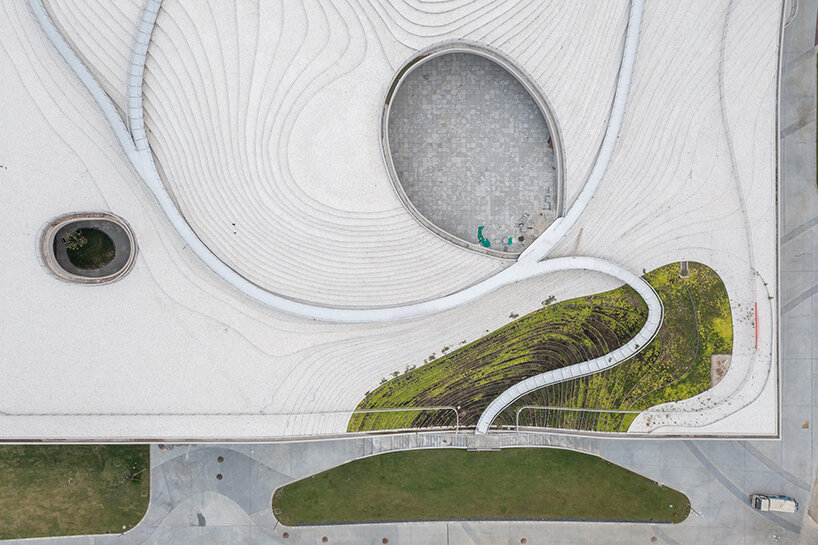 redefining the urban context
The Qintai Art Museum of Atelier Deshaus presents itself as an intervention, redefining the urban space on the southern shore of Lake of the Moon. A plot of land to the west of the museum is set aside for an urban plaza, currently under planning, which will soon create a public connection to the library and the drama center of Wuhan.
The museum's main entrance, as well as programs with a strong public vocation, including creative cultural spaces, are all placed on this side, where a subtly inward-curving facade creates a sense of enclosure with the place. From the plaza, there are ramped paths leading to the second-floor café and rooftop terrace, establishing public circulation that could still function after the museum closes. This reinforces the openness of the museum and the urbanity of the architecture.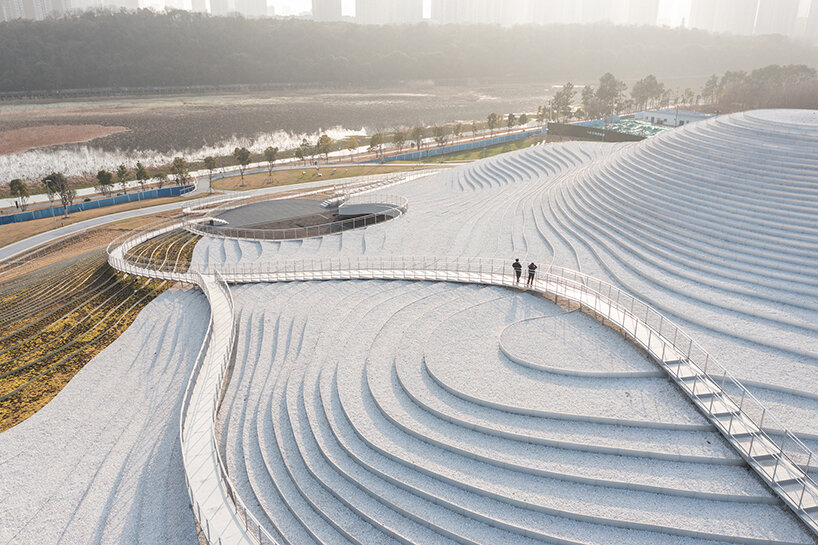 the network of walking trails blends into the shores of Moon Lake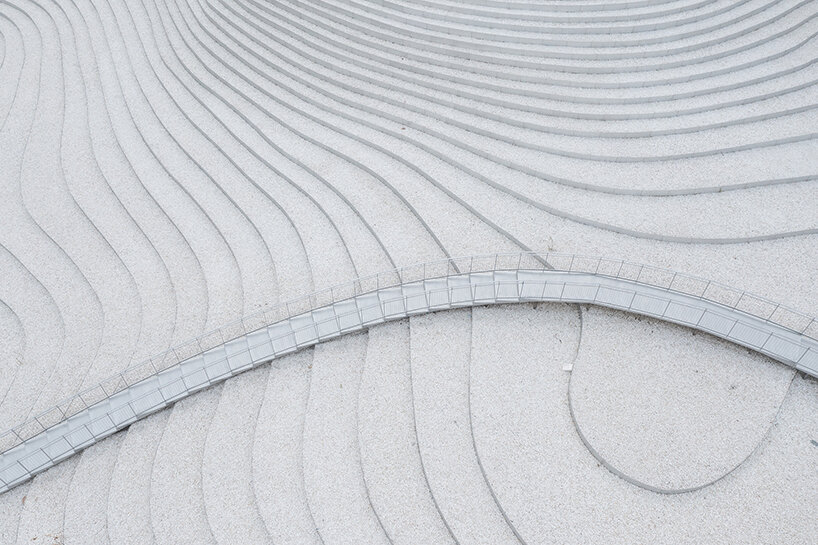 the stepped "hill" is a harmonious continuation of the landscape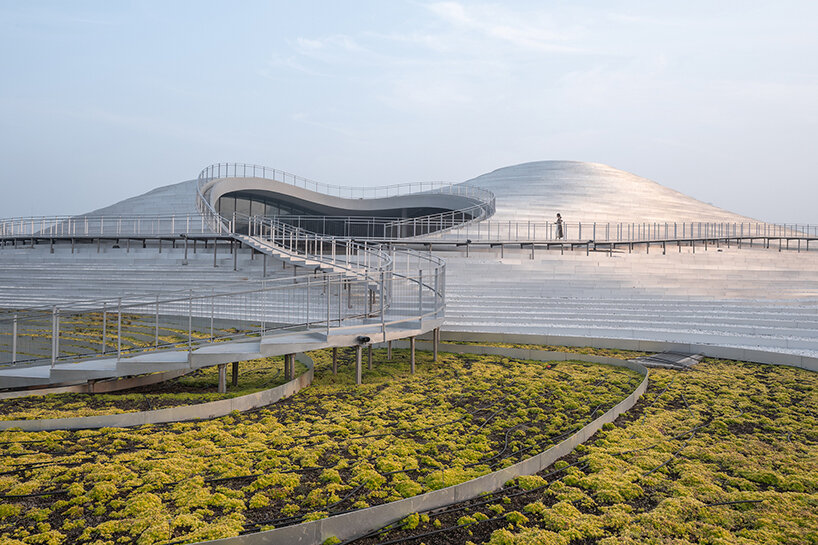 the public is invited to discover the new roof