Small free art galleries are popping up along Route 1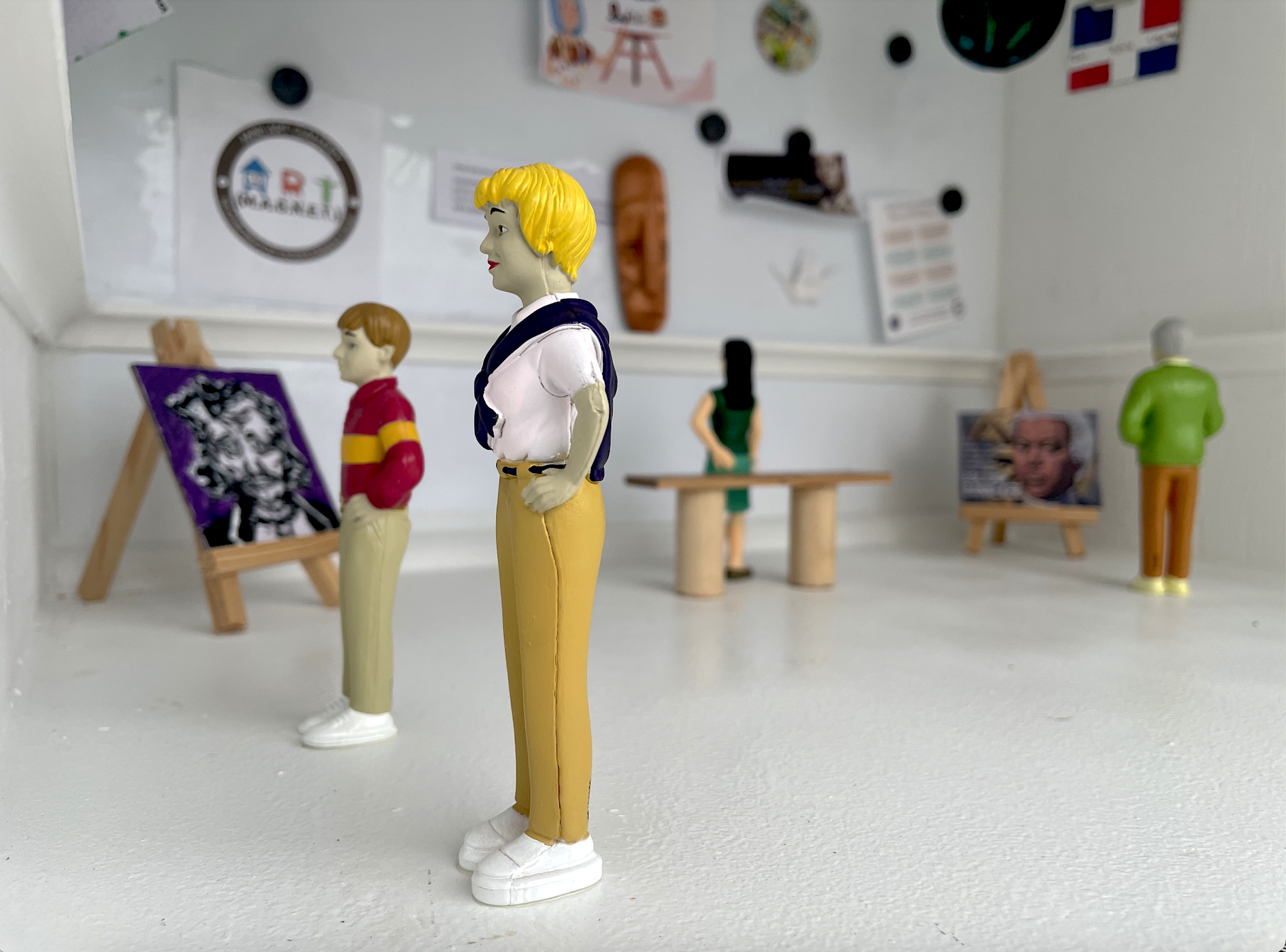 Small free art galleries are popping up along the Route 1 corridor, with locations now in University Park, Edmonston and Brentwood.
Small box-sized installations, which feature tiny works of art submitted by the public, are the latest trend of the "little free" movement that has also brought community-run libraries and pantries into the region.
The City of Edmonton worked with the non-profit Maryland Operation ARTS Foundation build a MAGNET Artabbreviation of Mini Art Gallery Neighborhood Entertainment Tour, at veterans park at the intersection of Decatur Street and Taylor Road.
A second Art MAGNET is located at the Gateway Arts Center at 3901 Rhode Island Ave. in Brentwood, while University Park residents Judith and Michael Cayo Cotter have established a small free art gallery at 4301 Van Buren St.
The art works now founder Barbara Johnson also added Small free art shop apart from its location at 4800 Rhode Island Ave. in Hyattsville.
Edmonton's Little Free Art Gallery is also near a small free pantry installed in December by construction group Handy Lad and the graphic design of Your Destiny's Dream.
Other free small pantries – also called Blessing Boxes – are located at University Christian Church in Hyattsville, near St. Jerome Catholic Church at Hyattsville and 6309 57th Ave at Riverdale Park.
The Route 1 corridor has also an astonishing number of 57 registered small free libraries: 14 in Hyattsville, 13 in College Park, seven in Greenbelt, six in Edmonston, five in Woodridge, four in Brentwood, three in University Park and Mount Rainier, and one in Riverdale Park and North Brentwood.
Support the Wire and Community Journalism
Make a one-time donation or become a regular contributor here.