Small free art galleries are popping up in the Bay Area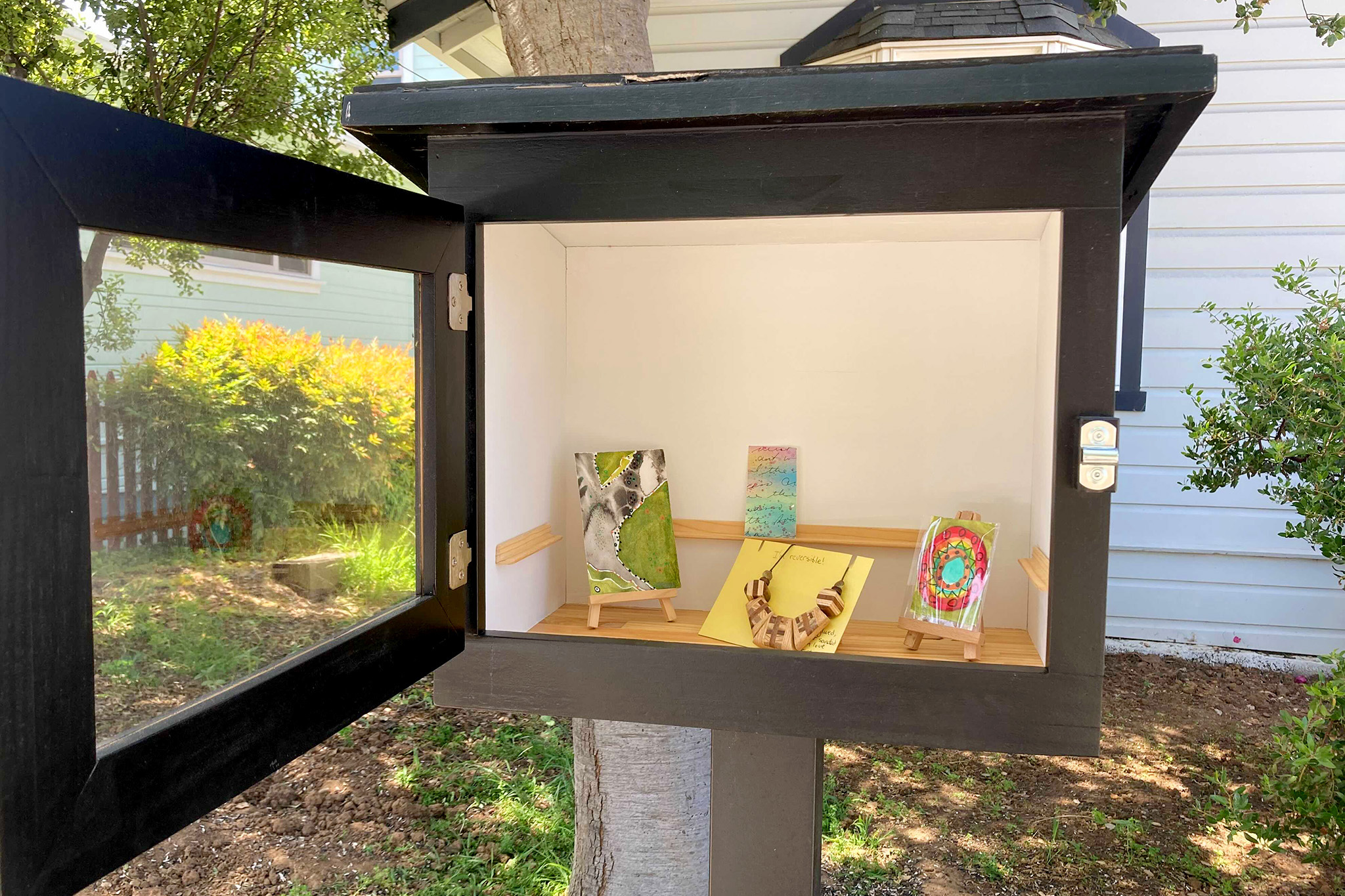 When you walk past an art gallery, it's usually pretty easy to predict with just a glance what kind of art you'll find there. At the very least, you can usually count on artwork larger than 3 inches by 3 inches. And it certainly won't be free.
But the "art gallery" on Georgia Street, between Maple Avenue and Laurel Avenue in Oakland, is not your typical art gallery. It looks like what most people probably now recognize as a "Little Free Library" box. But instead of books inside, Allie St. Amand's box is filled with artwork donated by her community.