Warren Art Academy launches series of free art classes for local youth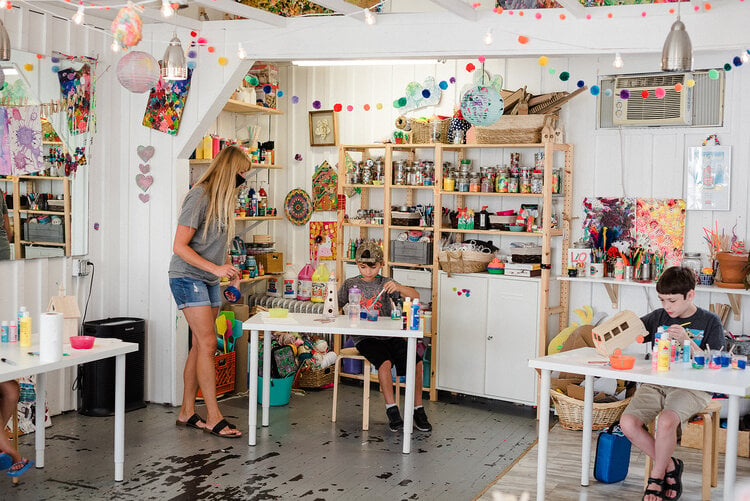 Enroll your young Spielbergs, O'Keeffes and Picassos in Collaborative's series of art lessons, where they can let their innovative spirits run wild. The Collaborative Warren Academy of Art returns for its fifth year of teaching and commemorating the arts with young creatives April 18-22 from 9 a.m. to 3 p.m. The arts nonprofit offers free art classes for children in grades six through 12, with classes in printmaking, photography, filmmaking, and comic design.
Students in grades six through ninth can participate in "Let's Make Comics!" daily from 9 a.m. to 12 p.m. and "Fundamentals of Photography" from 12 p.m. to 3 p.m.
Taught by art education professionals, the goals of this series of art lessons are not only to teach the fundamentals of art and help develop new skills, but also to develop appreciation arts by students and to foster confidence and self-esteem, according to the collaboration's executive director Uriah Donnelly.
"Immersion in the arts allows students to access their most authentic selves and provides them with a creative outlet for expression and reflection," says Donnelly.
The collaboration hopes art students will take the lessons they've learned in courses such as digital storytelling or photography, and use them throughout their daily lives, whether it's communication skills , change of perspective or collaboration with other students.
"Programs like the art academy allow students to create expressive and unique art for them so they can begin to translate their feelings and thoughts into a visual statement and be able to talk about their own works and of their choices with confidence," says Donnelly.
Classes are free but there is a fully refundable deposit to reserve a place in the academy. After completing the full week of lessons, the deposit will be refunded.
Warren Art Academy is held at the organization's two spaces, 498 Main St. and 4 Market St. in Warren. 9 a.m. to 3 p.m. $50. To register, visit thecollaborative02885.org
RELATED ARTICLES
Get Your Egg With These Three Rhode Island Easter Egg Hunts
The Salute to Spring at the Museum of Labor and Culture is a poutine party
Mean Girls, Jagged Little Pill, Six and More Coming to PPAC in 2022-2023